G42 Productions
---
G42 Project 1: MC1134WE
Volume 1: 1989-1990

G42 Project 2: The Theatre of Noise
Volume 1: Jack Maynard
Volume 2: Helium
Volume 3: LSDC10

G42 Project 3: Spelunking
Volume 1: Cistern Sessions

G42 Project 4: Presentations
Volume 1: Bound in Human Flesh
Volume 2: Live at the Meatball
Volume 3: Luminous Mirror

G42 Project 5: Cops Cabs and Crazy People
Podcast
G42 Assorted Works
tracks released on compilations

---
To buy stuff from this site, contact Sinusoidal
For other information, see the G42 Catalogue at Sinusoidal
Or Go back
G42 Project 2
Theatre of Noise

Volume Two
"Helium"

© 1992; 54 mins.
(G42P02V02A) cassette, ltd. ed. 92 (out of print)
(G42P02V02B) vinyl, ltd. ed. 100 (out of print)
© 2005; 144 mins. (complete Theatre of Noise!)
(G42P02V03C/SOID017) 2 compact discs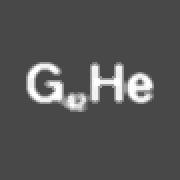 01 04:33 Helium 1
02 09:11 Helium 2
03 03:33 Helium 3
04 04:09 Helium 4
05 05:25 Helium 5

06 11:34 Helium 6
07 15:15 Helium 7

credit:
Fritter . Shmeeb 42 . Postman Pat
Only 192 numbered copies in print;
The first 92 on cassette and the final 100 on vinyl.
This album was originally released with no title or track listing. The only markings were the "G42He" cover image and the G42 logo on the back with the phrase "Theatre of Noise" written beneath. Both the vinyl and cassette versions were marked with the G42 logo on the first side and "He" on the second side with approximately 30 minutes on each side. A small portion of the first side (the last 3 minutes of the track later titled "Helium 2") was included as one of the bonus tracks on G42P01V01C as "Helium (excerpt)". Eventually, the album was divided into tracks for official purposes and re-released by Sinusoidal Records in 2005 as part of the Complete Theatre of Noise 2CD set.
All songs recorded live on CITR Radio 1991-1992

Produced by David Abfackeln

© 1992 G42 (SOCAN)